Principal's Message
---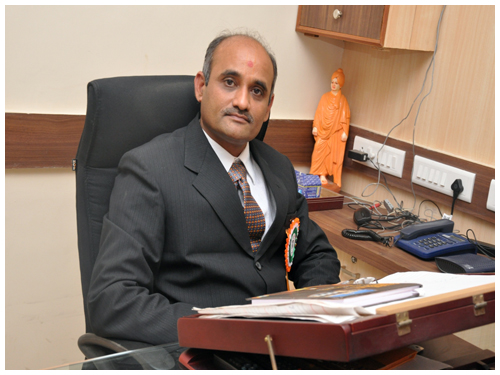 I am delighted to welcome you to J. & J. College of Science. At J. & J. College of Science, our aim is the holistic development of the students through quality education and making them good citizens. We strive to create awareness amongst our students about the changes occurring in the society. The student's emotional, physical and intellectual facets are shaped with the energies of perseverance, thoughtfulness, dedication of a highly qualified , committed and motivated faculty members.
This equips the students with innovative and educational way of learning and in the process helps them to become the torch bearers of tomorrow. The College has made its mark in academics, sports and cultural fields. I am very proud of our alumni who are holding responsible positions in social, political and economic life of nation. All this had been possible with the dedicated and continuous efforts of our faculty and students. The college, which was established on 15th June 1947, has been witnessed the changes not only in higher education but also in society. The College was form in feudal era, matured in democratic environment and is presently transforming itself to meet the challenges of the global world.
I extend my warm wishes to all the students both new and old of the college. I am also thankful to the dedicated and devoted faculty members who are doing the noble task of teaching and contributing their time for the development and growth of the institution .I pray to the Almighty for the success and bright future of my students and Colleagues.
May the goddess Saraswati always shower her blessings on us to follow the path of truth, honesty and Success?